Introduction
HDFC Life is a joint venture between Housing Development Finance Corporation Limited (HDFC), India's leading housing finance institution and Standard Life plc, the leading provider of financial services in the United Kingdom.
HDFC Ltd. holds 70.64% and Standard Life (Mauritius Holding) Ltd. holds 26.00% of equity in the joint venture, while the rest is held by others.
HDFC Life's product portfolio comprises solutions, which meet various customer needs such as Protection, Pension, Savings, Investment and Health. Customers have the added advantage of customizing the life insurance plans, by adding optional benefits called riders, at a nominal price. The company currently has 26 retail and 7 group products in its portfolio, along with 9 optional rider benefits catering to the savings, investment, protection and retirement needs of customers.
HDFC Life continues to have one of the widest reach amongst new insurance companies with over 414 branches in India touching customers in over 900 cities and towns. The company has also established a liaison office in Dubai. HDFC Life has a strong presence in its existing markets with a strong base of Financial Consultants.
MILESTONES (2014)
HDFC Life announced the launch of HDFC Life Youngstar Udaan, a participating children's plan with money back options which allows parents to utilize key formative years of their child to plan for their secure future.
HDFC Life launched MYmix, a power tool that delivers need based & customized combo mix solutions.
HDFC Life was honoured with Best Business Process Excellence Program Award at the National Quality Excellence Awards 2014.
HDFC Life redefined its 'Values', to re-align them to be more relevant to today's time.
HDFC Life won the Loyalty Award for Financials – Non Banking Financial Sector at the 7th Loyalty Awards and Summit, 2014.
HDFC Life launched a Corporate Blog – All About Life in January, 2014. The blog can be accessed at Blog.HDFCLife.com.
HDFC Life announced the launch of HDFC Life Super Income Plan, a new traditional, with profits plan under savings category.
HDFC Life registered a profit of Rs 725.3 crore in 2013-14. The company recorded 7% growth in total premium, primarily driven by 17% growth in renewal premium and 30% growth in group business.
HDFC Life launched Click 2 Invest – ULIP, a unique online Unit Linked Insurance plan that offers not just financial protection but also a range of investment options.
HDFC Life emerged as a winner in 3 categories at the Indian Insurance Awards 2014 – Best Product Innovation (Life Insurance) for HDFC Life Super Income plan, Best Technology Innovation (Life Insurance) for My Life, and Most Socially Responsible Insurer for Rebuilding Uttarakhand Project. This award was across Life, General & Health insurance categories.
HDFC Life launched Click 2 Protect Plus, a traditional, non-participating pure term insurance plan.
HDFC Life launched HDFC Life Health Assure, a comprehensive health cover that offers reimbursement of medical expenses incurred in a hospital.
HDFC Life launched Sampoorn Samriddhi Plus, a traditional 'with profit' plan that offers lump sum payment at the end of the policy term and provides an option to continue life cover for whole of life till 100 years of age.
Awards and Accolades

IDMA Award for Best PPC campaign – Performance Marketing
HDFC Life won the silver Indian Digital Media Awards (IDMA) 2015 award for the "Best PPC campaign – Performance Marketing" for the idea of micro-targeting the SEM (Search Engine Marketing) campaign. The award recognises innovations by trendsetters and game changers in the digital media space.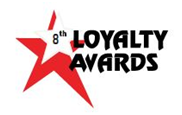 8th Loyalty Awards, 2015
HDFC Life won the Loyalty Award for Financial – Non Banking Financial Service Sector at the 8th Loyalty Awards and Summit, 2015. The 8th Loyalty Awards recognize the efforts undertaken by an organisation in the area of customer loyalty to improve customer relationships and building long term profitability.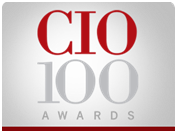 CIO 100 2015
HDFC Life won the CIO 100 Award for the sales enabler software application MyMix. The award identifies and honors 100 organizations that have distinguished themselves by creating business value through the effective and innovative use of IT.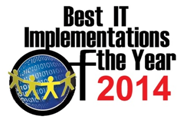 PCQuest Best IT Implementation Award 2015
'Qlik Insights @ HDFC Life' was awarded the the prestigious PCQuest Best IT Implementation Award 2015 in the category 'Project with Maximum Business Impact'. The award honours IT heads and such IT initiatives that leverage the power of IT and emerging technologies to add business or social value that benefits the organisation.

IAA 2015 Marketer of The Year Award in the Insurance category
Sanjay Tripathy – Senior EVP – Marketing, Product, Digital & E-Commerce, won the IAA Marketer of The Year Award in the Insurance category at the 3rd Edition of the IAA Leadership Awards 2015. The awards recognise and celebrate the efforts of leaders in the fields of marketing, advertising and media.

Golden Peacock Innovative Product Award for Click2Invest
HDFC Life won the prestigious Golden Peacock Award for the most Innovative Product for Click2Invest. The award was presented at a special presentation ceremony "Golden Peacock Awards Nite", during this year's annual "25th World Congress on Leadership for Business Excellence & Innovation".

ICAI Award for Excellence in Financial Reporting 2013-14
HDFC Life was awarded the highly prestigious and professional award from The Institute of Chartered Accountants of India (ICAI) for Excellence in Financial Reporting for the annual report of FY 2013-14. ICAI is recognised as a premier accounting body not only in the country but also globally, for its contribution in the fields of education, professional development, maintenance of high accounting, auditing and ethical standards.

Finnoviti 2015 Award for innovations in BFSI
HDFC Life's MYmix was awarded the prestigious Finnoviti 2015, an award that salutes the spirit of innovation. Finnoviti 2015 Conference and Awards recognize and reward innovations in BFSI sector and honour the innovators. MYmix was selected amongst more than 175 nominations across 85 organizations.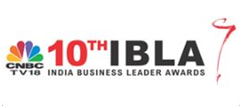 CNBC Asia's India Business Leader Award 2014
Mr. Amitabh Chaudhry, MD & CEO – received the award for Corporate Social Responsibility at the 10th edition of the CNBC-TV18 India Business Leader Awards 2014 ceremony held in Mumbai. CNBC with the Asia Business Leader Awards pioneered the business leadership awards to recognize leaders who create and sustain entrepreneurial initiatives, develop best practices and carve out powerful businesses in the global economy.
Renewal Premium Payment
We provide multiple ways to pay the premiums online using Net Banking, Credit Card, Debit Card, Bill Pay along with various offline and auto payment options.
The Various Premium Payment options are as follows:
Hdfc Life Branches
Drop Boxes
Axis Bank
Yes bank
Automated Voice Guided Payment
By Post or courier
MP Online
AP Online
Maha Online
Common Service Centre
Online payment